Estimates will be provided for all surgeries, hospitalizations and outpatient care.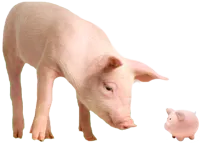 Payment is expected at the time services are rendered.
We accept debit cards, credit cards (including Visa, MasterCard, and Discover), checks, cash and CareCredit. At this time we do not provide payment plans. If you cannot pay for services at the time that they are rendered, we advise applying for a 6 month no interest credit line through Care Credit.